Login
Log in if you have an account
Dont have an account? Register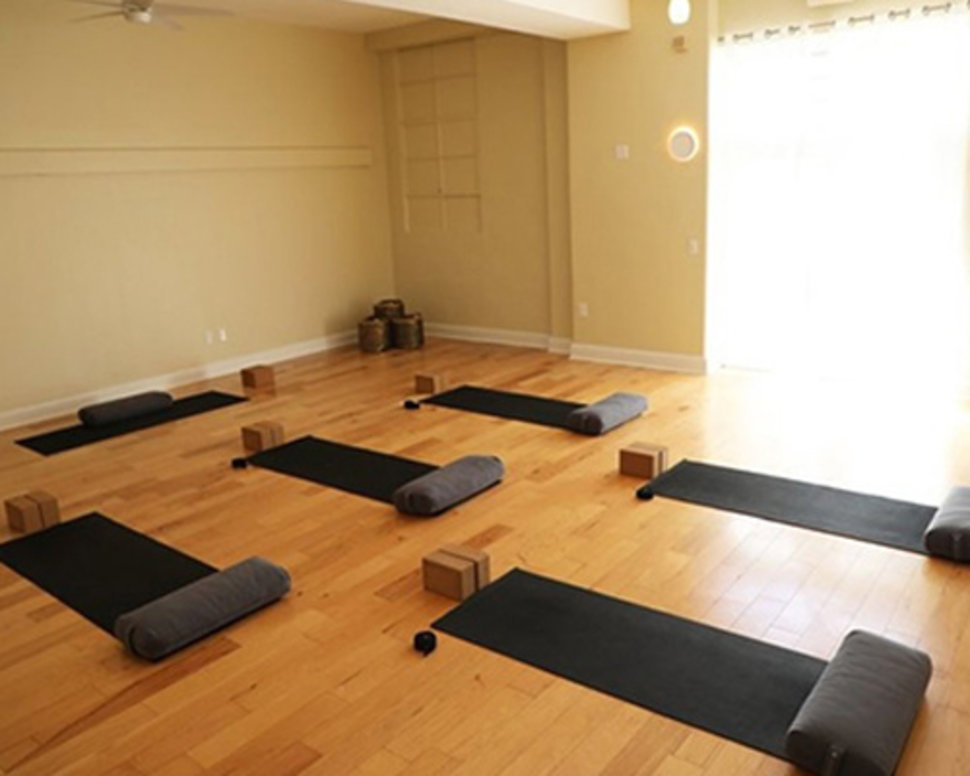 You don't have to be perfect of your best. You just have to show up.
Whether it's your first time or you have been practicing for years, we are all so happy to welcome you into our freshly renovated studio - a peaceful, relaxing space for at the very least, an hour of balance, growth and (re)connection.

At Green Pineapple Yoga, we are focused on whole body wellness, not just a yoga workout. don't be surprised to leave feeling toned with increased flexibility, muscle strength and an increased sense of calm. We are aware of how hard it can be to take that first step into trying something new; or how it can be easy to be reluctant to continue with something you think you are not particularly good at. Our aim is to help you discover and fall in love with your fullest self. So that when you are off the mat and in the world, you are armored and ready to take on what life throws at you.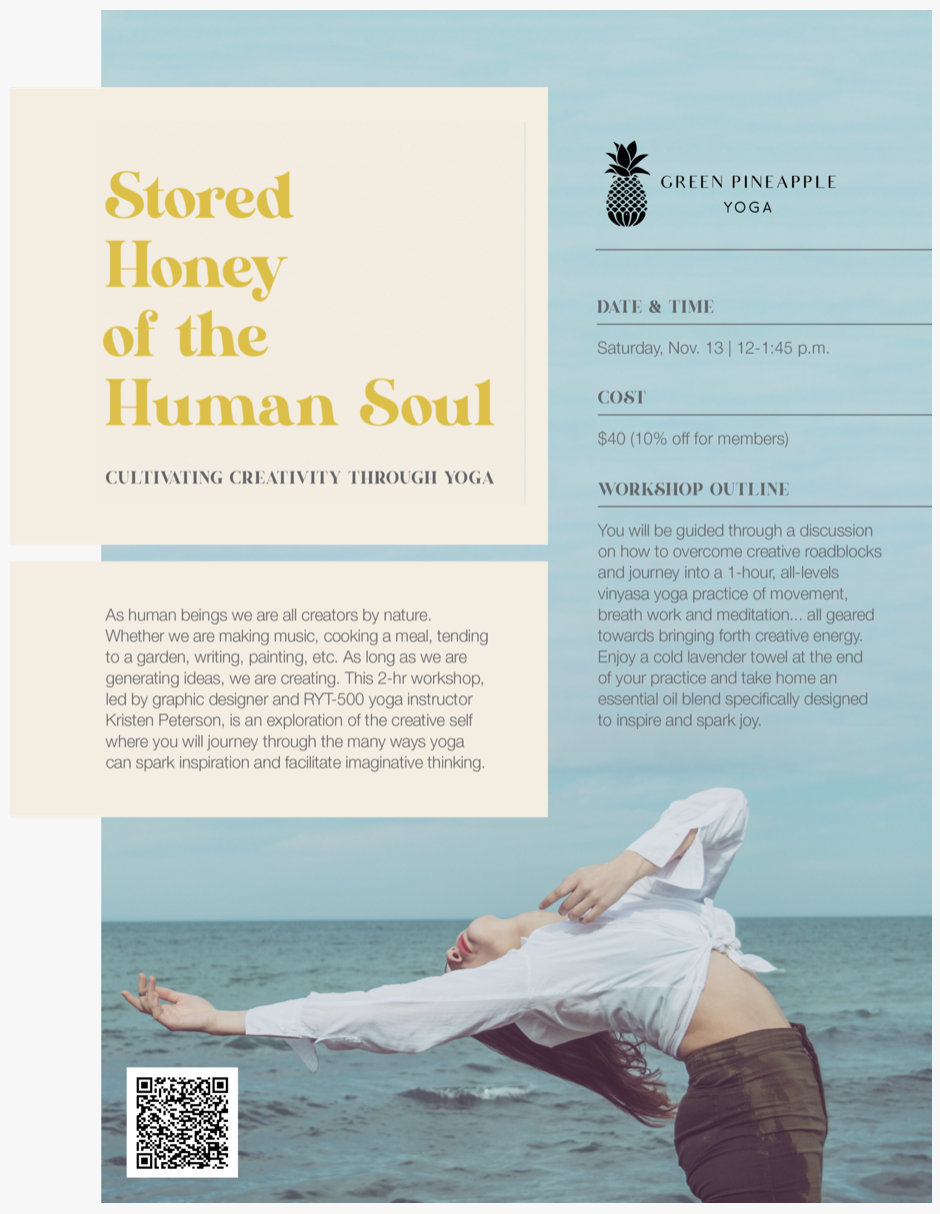 In our upcoming workshop, "Stored Honey of the Human Soul", our very own yogi Kristen Peterson will guide you through an exploration of the creative self where you will journey through the many ways yoga can spark inspiration and facilitate imaginative thinking.
If you are curious to find out more information on how we can help you achieve your yoga goals, please feel free to contact us here.
Click on the link for information on the various classes and schedules.
See you in class,
Jin