Login
Log in if you have an account
Dont have an account? Register
Cheers to Chocolate Chips
23 Jul 2023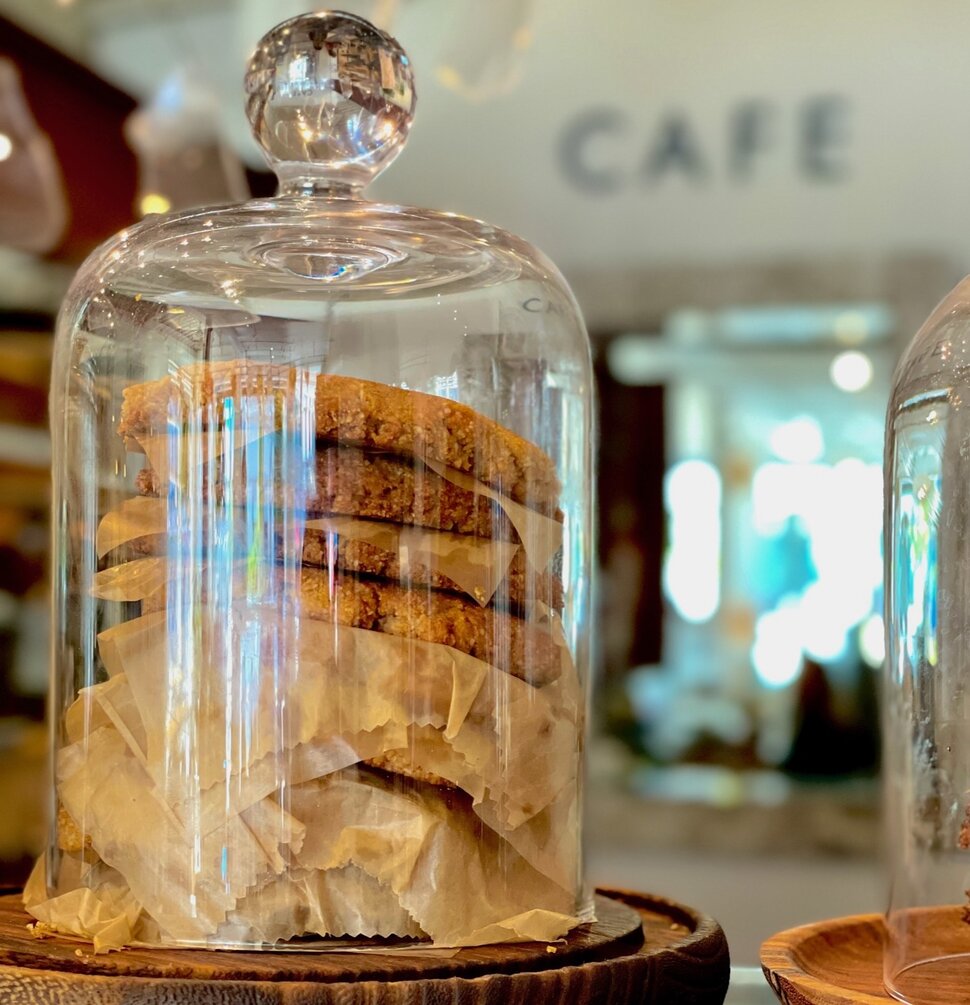 Holidays, who doesn't love them? They give us a reason to celebrate and something to look forward to. They provide us a sense of connection to the seasons, and help us track the passing time. It seems every month has its own special holiday to acknowledge and enjoy, and we surely each have our favorite. 
In January we ring in the New Year, February we embrace love. In March we cheers with the Irish, and in April we play pranks. In May we honor our mother's, June we praise our dad's, July we salute our country, and in August we… show our appreciation for cookies!
That's right, August 4th is National Chocolate Chip Cookie Day, and what better way to celebrate than by indulging in the scrumptious delights?
Whether you enjoy them warm and gooey fresh out of the oven, or prefer them crunchy and crispy from a bakery box, it seems the chocolate chip cookie holds a tender place in everyone's heart. We can all probably recall fond memories such as sneaking them out of Grandma's cookie jar, or baking them on the holidays from the family's secret recipe and leaving some out for Santa.
The birth of the chocolate chip cookie actually dates all the way back to 1939, when a woman named Ruth Wakefield unintentionally made her first batch at a restaurant she ran called the Toll House. She decided to mix leftover chunks of chocolate into her batter, and much to her surprise, rather than melting, they remained whole as chocolate chips, hence the name.
As history has it, their popularity rapidly exploded and led to the Toll House company. Then soon after, Nestle reached out and proposed a deal that couldn't be turned down. Rumor is, that in exchange for the recipe, which they agreed to put on their chocolate chip packaging, they offered a lifetime's supply of free cookies. Who could say no to that?
Needless to say, the new delight didn't stop there. In 1963 the chocolate chip cookie went commercial and hit grocery store shelves. It's since become a favorite all over the world and a staple in most American homes. In fact, it is estimated that the average American consumes approximately 35,000 in their lifetime. Now that's a lot of cookies!
While the original recipe calls for white and brown sugar, all purpose flour, butter, and eggs, the variations are endless. Today's recipes often play on the baker's secret ingredients and cater to personal tastes, as well as to dietary needs and preferences.
Many of the packaged cookie recipes have deviated even further from the original, and unfortunately often include less wholesome ingredients such as highly processed oils, bleached and enriched flours, high fructose corn syrup, and artificial colors and flavors. While these versions may still be tasty and fun, and might seem innocent enough, many of their ingredients have been linked to increasing health concerns, and often contain common allergens.
Whether due to dietary restrictions such as gluten intolerance or celiac disease, allergies or aversions to products such as nuts, milk and eggs, or for personal health, religious, or ethical reasons, many of us are becoming more aware and deliberate about the food choices we make for ourselves. Baking at home can be a fool proof way to ensure quality and control of what we are consuming, but shopping and eating out can be a little trickier.
Fortunately, here at the Green Pineapple Wellness Cafe, we understand and are aligned with the rising demands for more wholesome, conscious and allergen friendly options. In fact, our foundation is built on our belief in the importance of eco-conscious, nutritious, and allergy mindful products and offerings. Therefore, we strive to use only the purest ingredients, and always have the purest of intentions.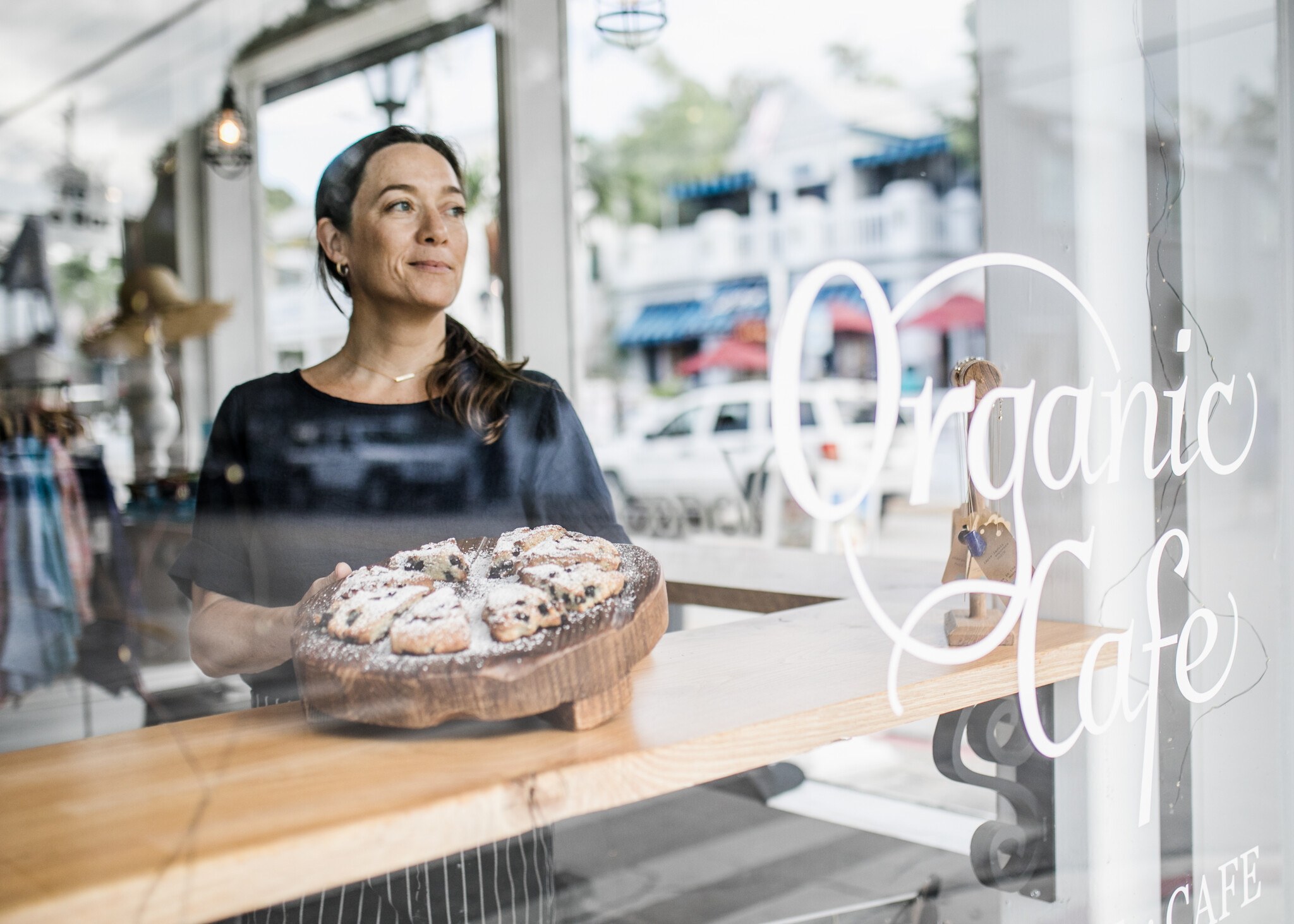 All of our baked goods (with the exception of the croissants) are homemade, and gluten free. We utilized ingredients such as nut and gluten-free flour blends, bean and almond flours, unrefined oils, cage-free eggs, organic dairy products, and Himalayan sea salt. And our go to choices for sweeteners are coconut sugar, maple syrup, and honey.
We certainly love and take pride in our sweets, and especially, our signature "Chocolate Chunk Cookies". Our secret recipe includes almond flour and coconut oil and is sweetened with pure maple syrup. Along with being vegan and gluten free, they are also high in protein, low glycemic, and contain beneficial medium chain fatty acids. Now clearly these are cookies you can feel good about indulging a lifetime's worth in! 
So please join us in celebrating National Chocolate Chip Cookie Day this August 4th by paying homage to these timeless classics. And while you're here, be sure to check out our full line up of cookie jars, filled with varieties such as Snickerdoodle, Oatmeal Raisin, and Double Chocolate. With all our nutritious and delicious flavors, we're proud to be your one-stop cookie shop! Whether warm and gooey from our oven or in a bakery box for the road, we're happy to serve you these scrumptious delights, just the way you like.
Now let the countdown to this next yummy holiday begin…