Login
Log in if you have an account
Dont have an account? Register
Cleanse and Reset
09 Sep 2023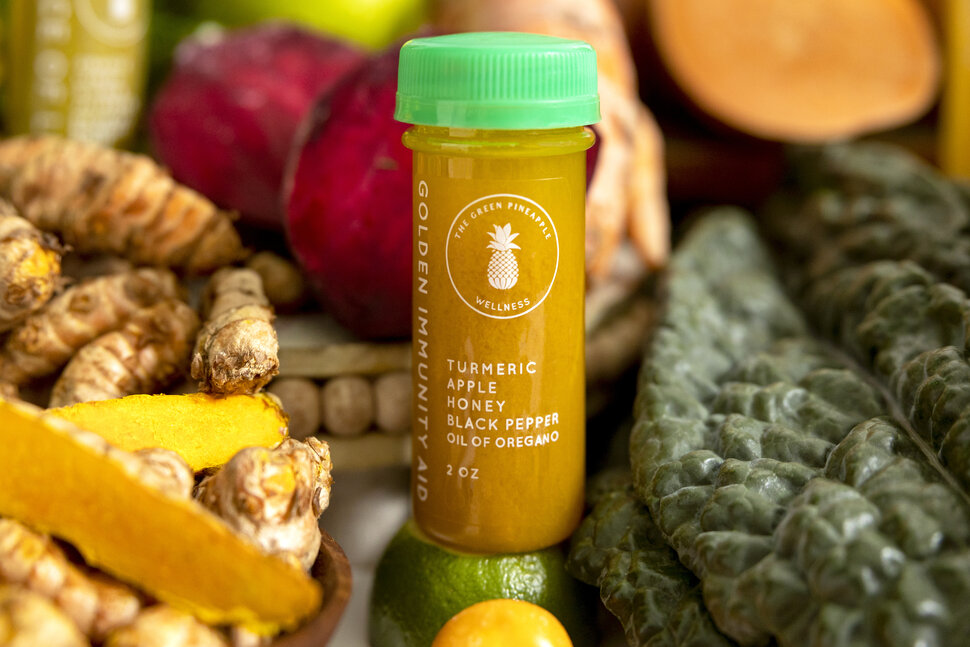 Ahhh summer. The kids are out of school, the mornings are leisurely and the days are long and hot. Time passes slowly, lounging at the beach and having picnics in the park, sipping sweet tea and ice cold lemonade. Evenings are filled with ball games and neighborhood cookouts, grilling brats, burgers, hot dogs, and steaks, and sampling the latest selections of summer brews. Weekends are busy with county fairs, enjoying cotton-candy, buttery corn on the cob, ice cream cones, demo derbies and ferris wheels, and attending family reunions, graduation parties, and weddings galore. The weeks drag on with road trips, munching road snacks, visiting national parks, camping and roasting marshmallows around the fire, and with travels abroad indulging in the local cuisine.
Summer break can certainly be a whirlwind of extra leisure, freedom, recreation, and fun. It may easily become quite a busy time, when our schedules and routines are out of sorts and our eating habits follow suit. We might find our bodies and minds feel a bit frazzled by all of summer's activities and our digestive systems are out of whack from the season's indulgences and unusual rhythms.
As this time of year is coming to its end and kids and teachers are getting back to school, for many of us that also means a return to our normal habits and routines. Finding our groove again can make for a slightly challenging transition.
But don't worry, the Green Pineapple Wellness Cafe is here to help with our Cleanse & Reset Juice Cleanse Programs as well as fresh juices, available daily. We want to assist you in getting back on track, both physically and mentally!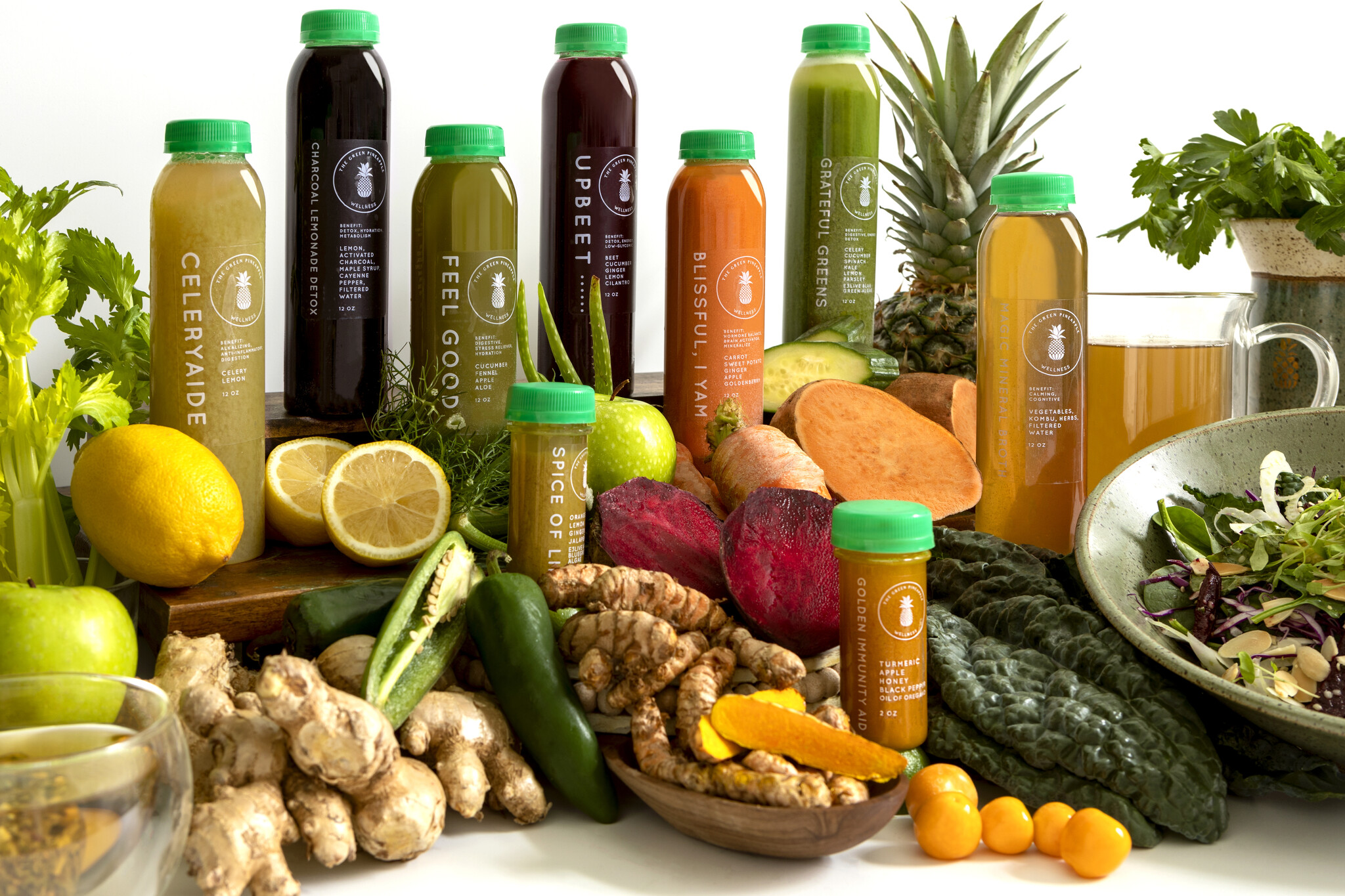 Many people find that a juice cleanse (also known as juice fasting) allows their digestive systems a chance to rest and reset, restoring energy and balance to their bodies and minds. Other touted benefits include a significant increase in vitamins and nutrients (which might have been lacking with all of summer's sweet and salty treats), along with a physical and mental pause in regards to managing food choices and preparations.
So, leave the work to us and we'll prepare for you a bountiful daily array of beverages. Each of our cleanses consist of a variety of five cold pressed juices and two herbal teas, a charcoal lemonade, and a mineral broth. Our two, three and five-day juice cleanse options have an added bonus of two daily Immunity Boosters. We use a hydraulic cold press juicing machine, which uses pressure to extract juice from the fruits and vegetables we use. Because of this method, the vitamins and nutrients in the juice are not compromised and will stay fresh all day.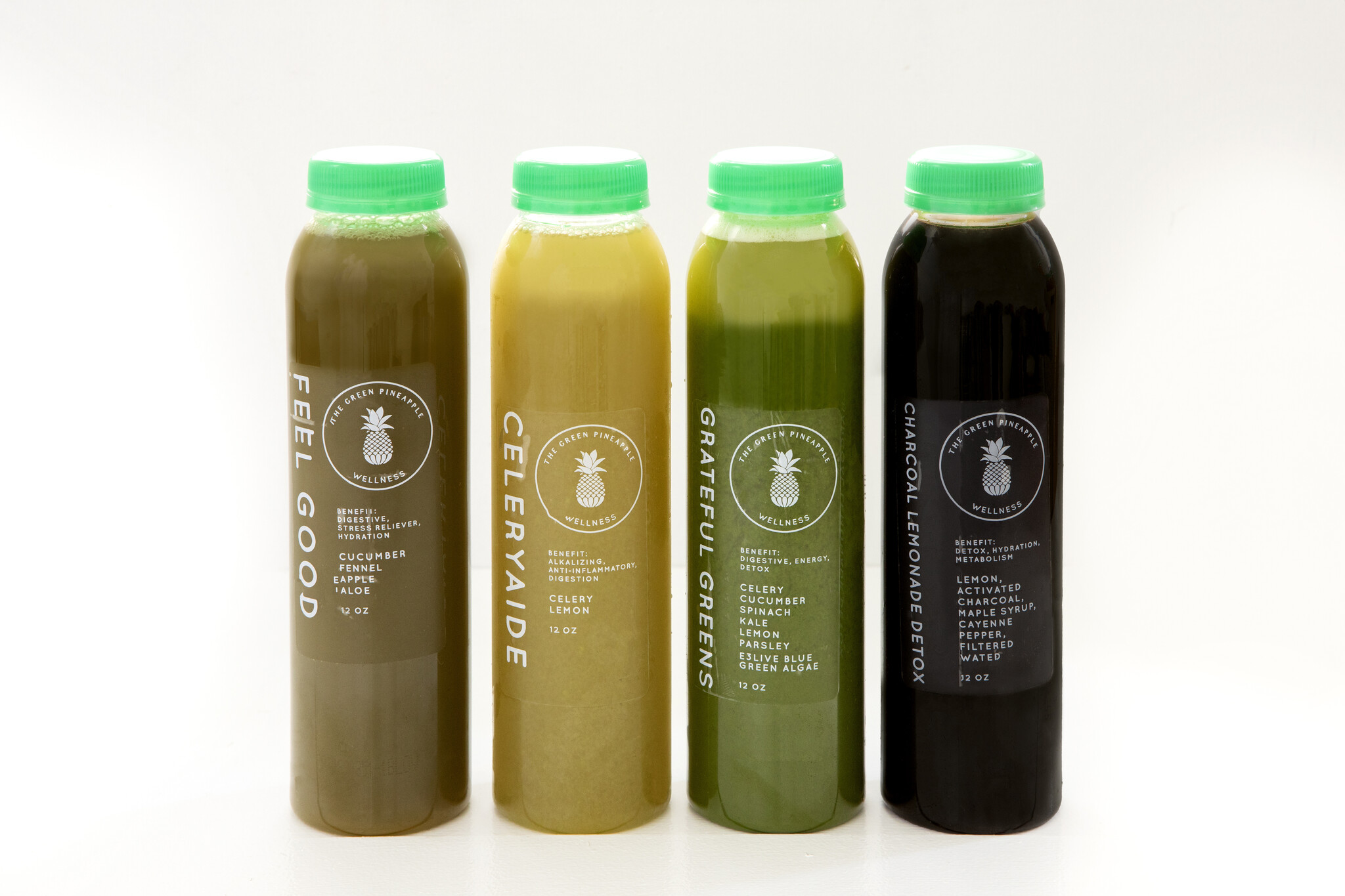 You can choose from our one, two, three or five-day cleanses:
Our one day juice cleanse, the "Daily Detox", is a great introduction into juice fasting. It offers the digestive system a chance to pause and reset.
"Rest", is our two day juice cleanse. It focuses on just that - allowing your body and digestive system the opportunity to rest leaving you feeling light and refreshed.
Our three day juice cleanse option, "Reset", provides the ability for deeper cleansing and nutrient absorption. This enables your body to reset habitual cravings and appetite.
And finally, our intensive five-day juice cleanse, "Rejuvenate", aims to improve your overall well being. It works to reduce and repair stress and inflammation in the body.
During each cleanse, we suggest starting the day with warm lemon water, followed by a brief meditation, and affirmations. This offers a positive and purposeful tone. We also recommend ending the day with meditations and affirmations, to aid in relaxation, aiming to be in bed and asleep by 10pm.
Below is a sneak peek of what each day of your juice cleanse will include:
Begin the day with 12-oz. filtered warm water and lemon, followed by 5 minutes of morning meditation and affirmations. 

Detox Tea - consume between 7am and 10am

Celery Aide - 8am

Activated Charcoal Lemonade - 10am

Feel Good - 12pm

Up Beet - 1pm

Grateful Greens - 3pm

Blissful I Yam - 5pm

Anti-Inflammatory Remineralizing Broth - 7pm

Calm Tea - end of day, no later than 9pm

Repeat 5 minute meditation and affirmations

Asleep by 10pm
Bonuses included in our two, three and five day programs:
Immunity Boosters - best taken between 8am and 12pm

Golden Immunity Booster

E3Live Gut Booster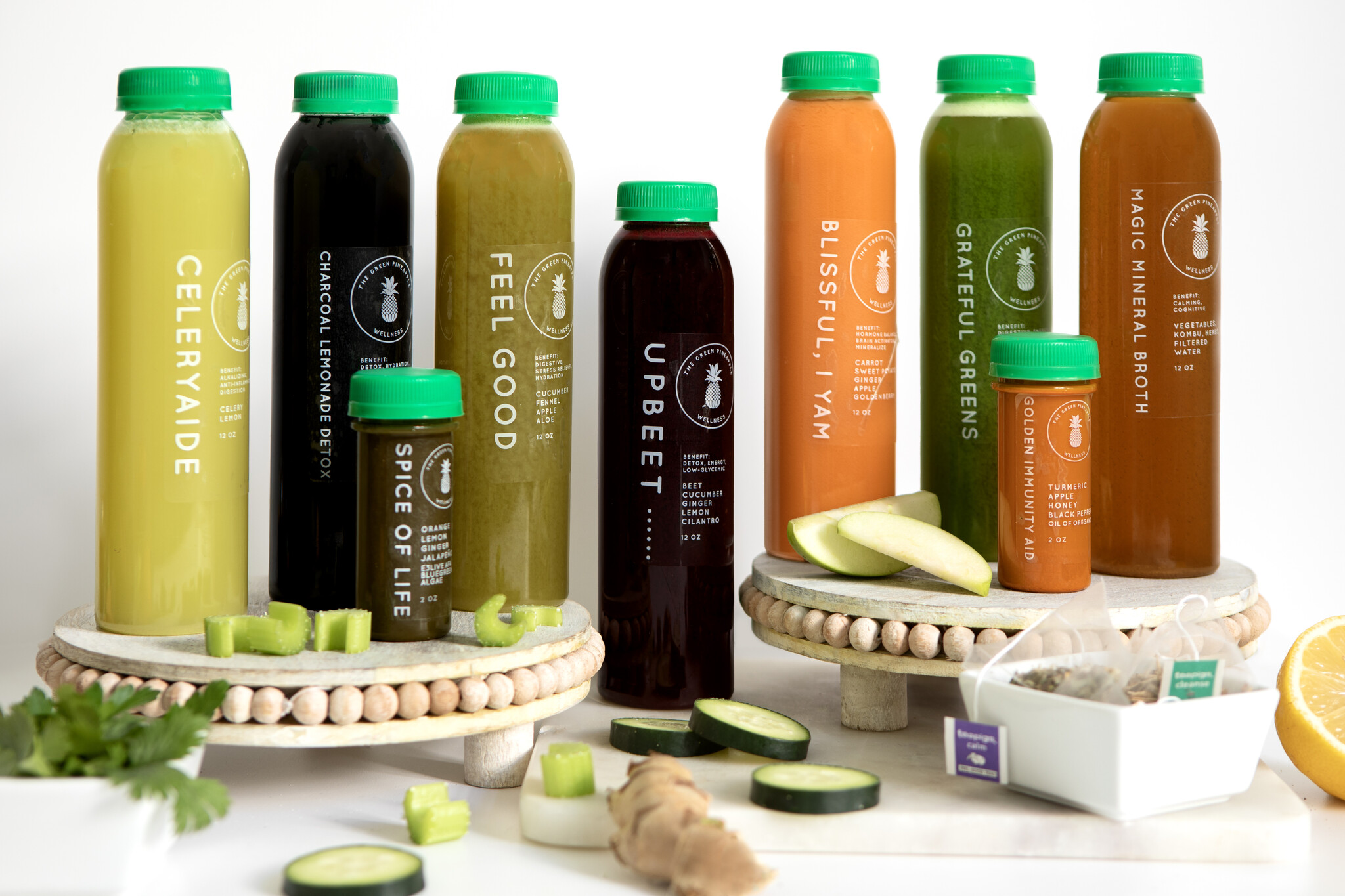 Oh summer… we can feel you winding down with the days getting a little shorter and the nights a little cooler. The mornings are becoming busy with packing lunches and sending our kids off on the bus for the start of a new school year. The weekends are once again bookends as the weeks are shifting back into steady rhythms and routines.  
As you begin to adjust your schedules along with the changing of the season, we can offer you support. Just give us a call to sign up*, and we'll get our juicer going! Whether you need a little ease moving through the transition, or could use a pause and a fresh start, we encourage you to consider utilizing our juice cleanse programs* to assist you.
In addition to our cleansing options, our daily fresh juices provide a convenient way to maintain your healthy lifestyle. Whether you're not quite ready for a full cleanse or simply looking for a daily energy boost, we've got you covered.
*Please allow 48-hours notice. Juice orders may be picked up on Mondays and Fridays.