Login
Log in if you have an account
Dont have an account? Register
Introducing The Green Pineapple's New Cashmere Collection
07 Oct 2023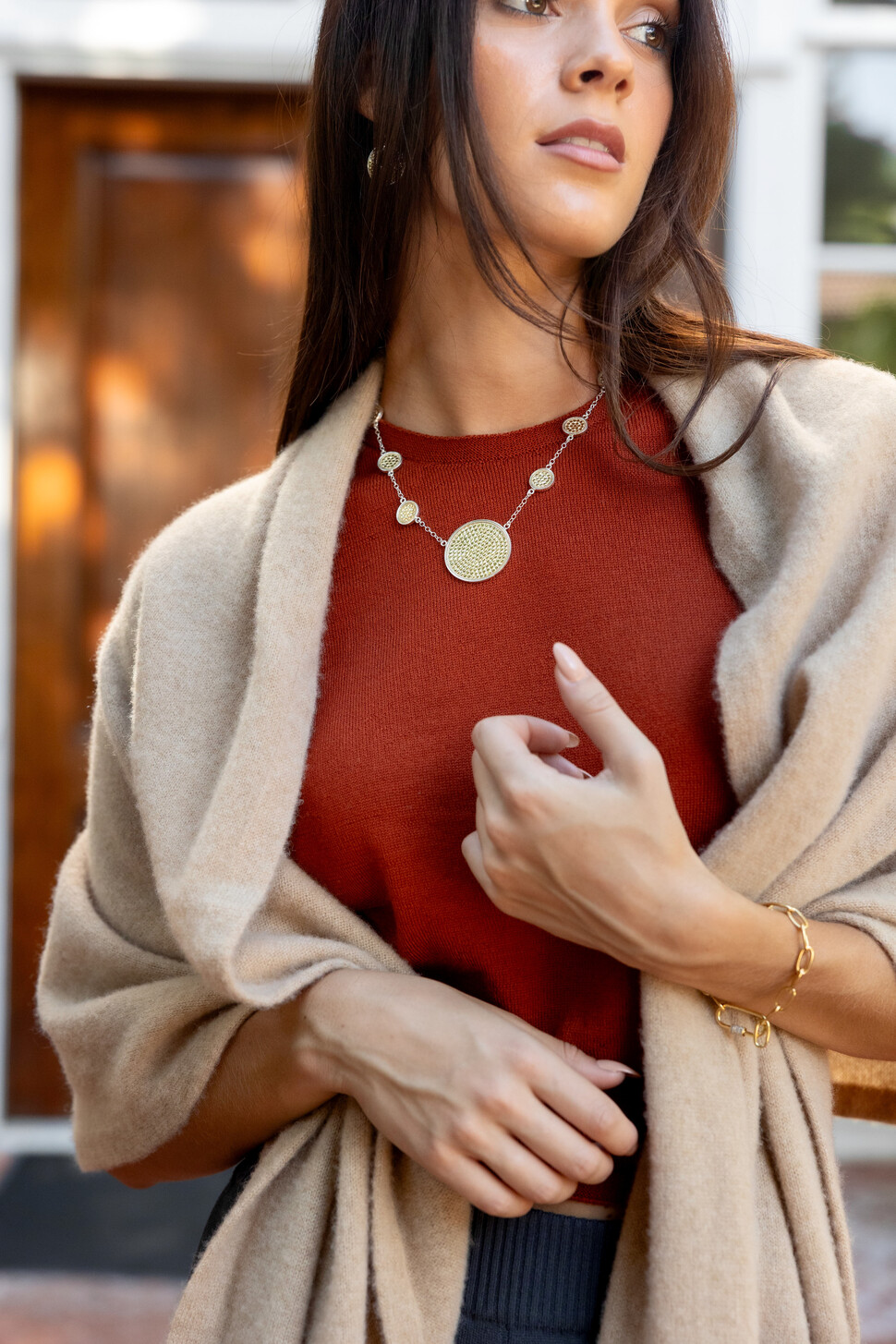 Indulge in Luxury: Cashmere Wrap, Poncho & More
Discover the Perfect Blend of Style, Comfort, and Sustainability
In the heart of Key West, The Green Pineapple is leading a sustainable fashion renaissance. Through our collaboration with Tailored Industry, this partnership merges the natural beauty of Key West with eco-conscious luxury. Blending the charm of Key West with cutting-edge 3D Knitting™ technology, The Green Pineapple's collection of cashmere styles redefine sustainable luxury fashion. Read on to learn more about our new Fall Styles, featuring a cashmere wrap, poncho, v-neck sweater, quarter-zip pullover and polo.
1. Blake Cashmere Poncho: Plush Comfort, Effortless Chic
Wrap yourself in the sumptuous softness of the Blake Cashmere Poncho, knitted with 100% Scottish Cashmere. This lightweight and relaxed poncho effortlessly drape and pool in all the right places. It's the perfect blend of eco-conscious luxury, created on-demand in Brooklyn, NY.
2. The Green Pineapple Wrap: Cozy Elegance for All Seasons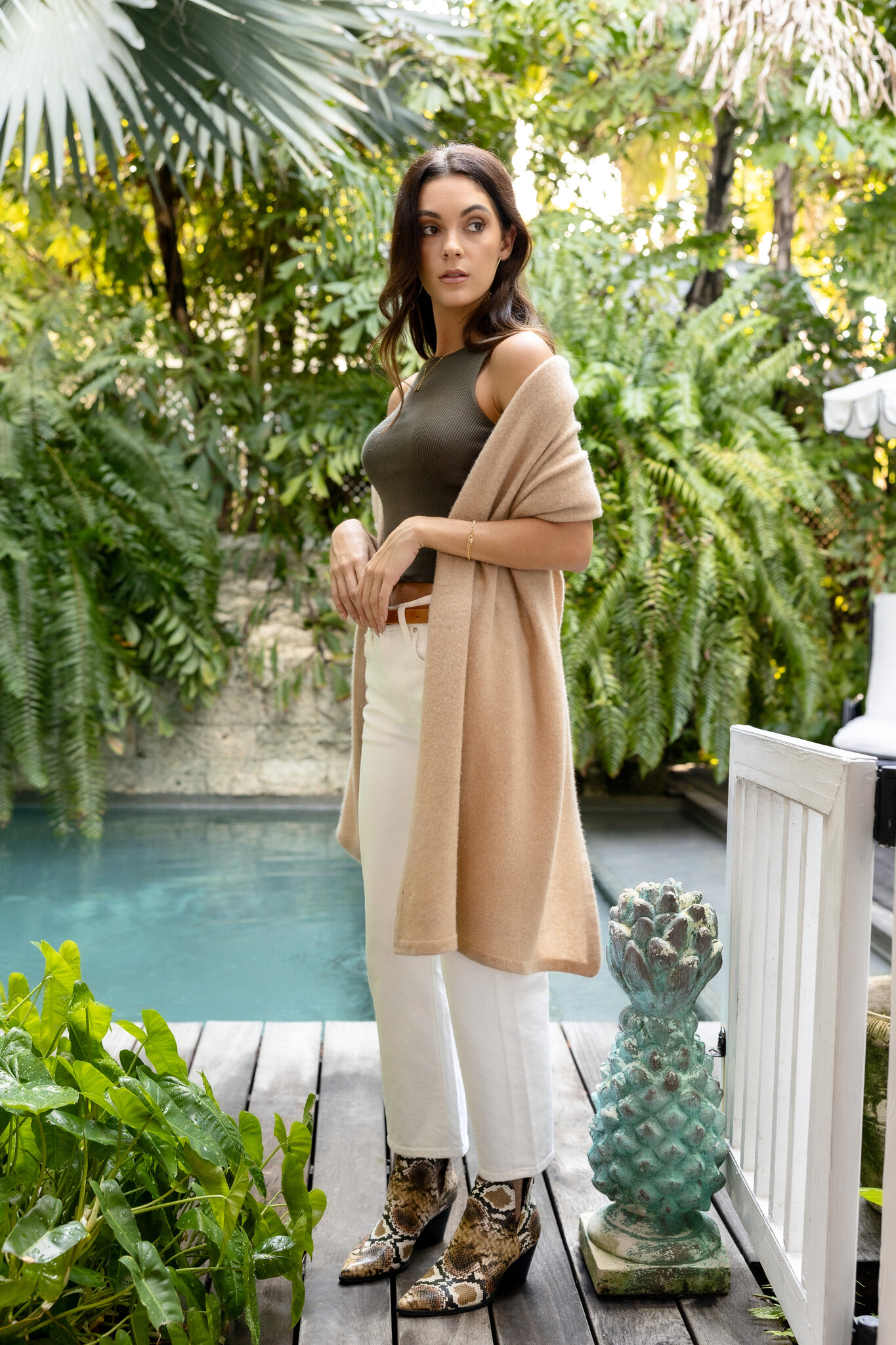 For a touch of elegance and warmth, indulge in The Green Pineapple Cashmere Wrap. Made with luxurious Scottish Cashmere, this jersey wrap is perfect for transitioning between seasons. Wear it as a shawl for formal looks or drape it over your favorite sweater to stay stylish through chilly weather.
3. Lauren Cashmere V-Neck Sweater: Versatile Sophistication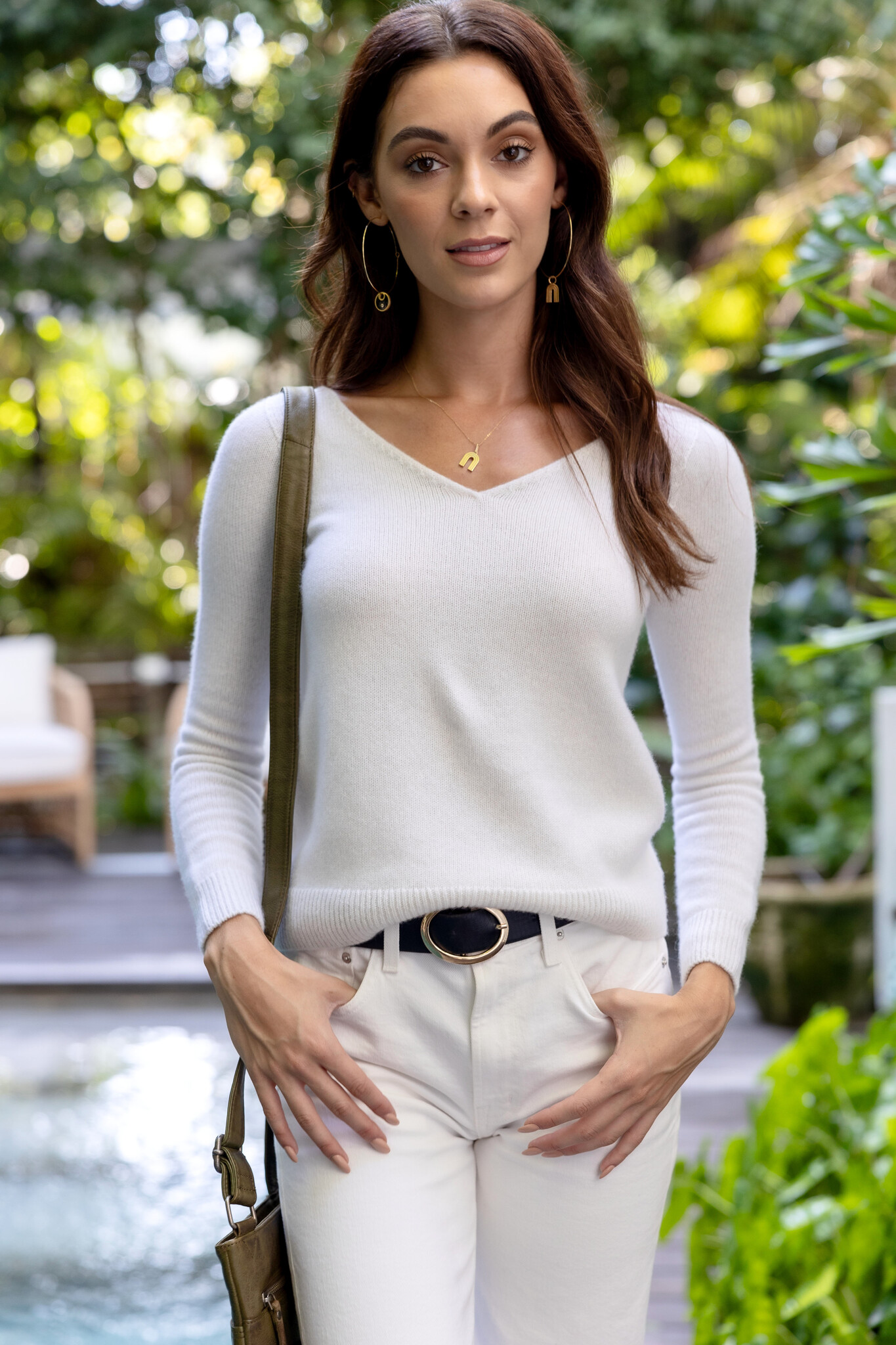 The Lauren Cashmere V-Neck Sweater offers lightweight comfort with its plunging neckline and slightly cropped ribbed hem. Layer it over other garments or wear it solo as a top, making it a versatile addition to your wardrobe. Each piece is 3D Knit™ on-demand in Brooklyn, NY.
4. Nash Cashmere Quarter-Zip Pullover: Classic Menswear Reimagined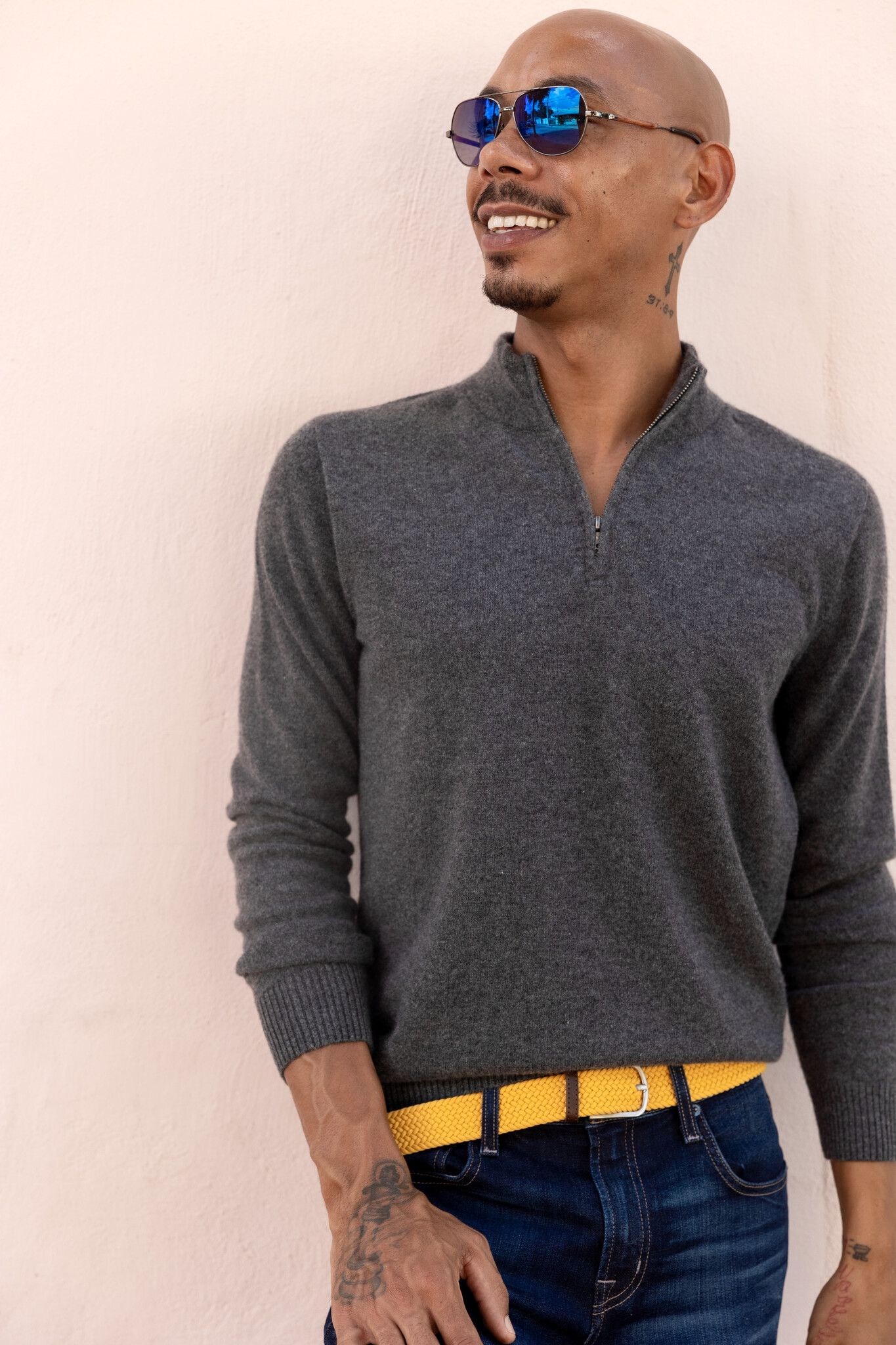 For classic menswear with a touch of luxury, meet the Nash Cashmere Quarter-Zip Pullover. Made with 100% Scottish Cashmere, it offers a tailored fit, a cozy collar, and a 7" quarter zip placket. Dress it up or down effortlessly, knowing it's created sustainably in Brooklyn, NY.
5. Miles Cashmere Polo: Casual Elegance, Luxurious Comfort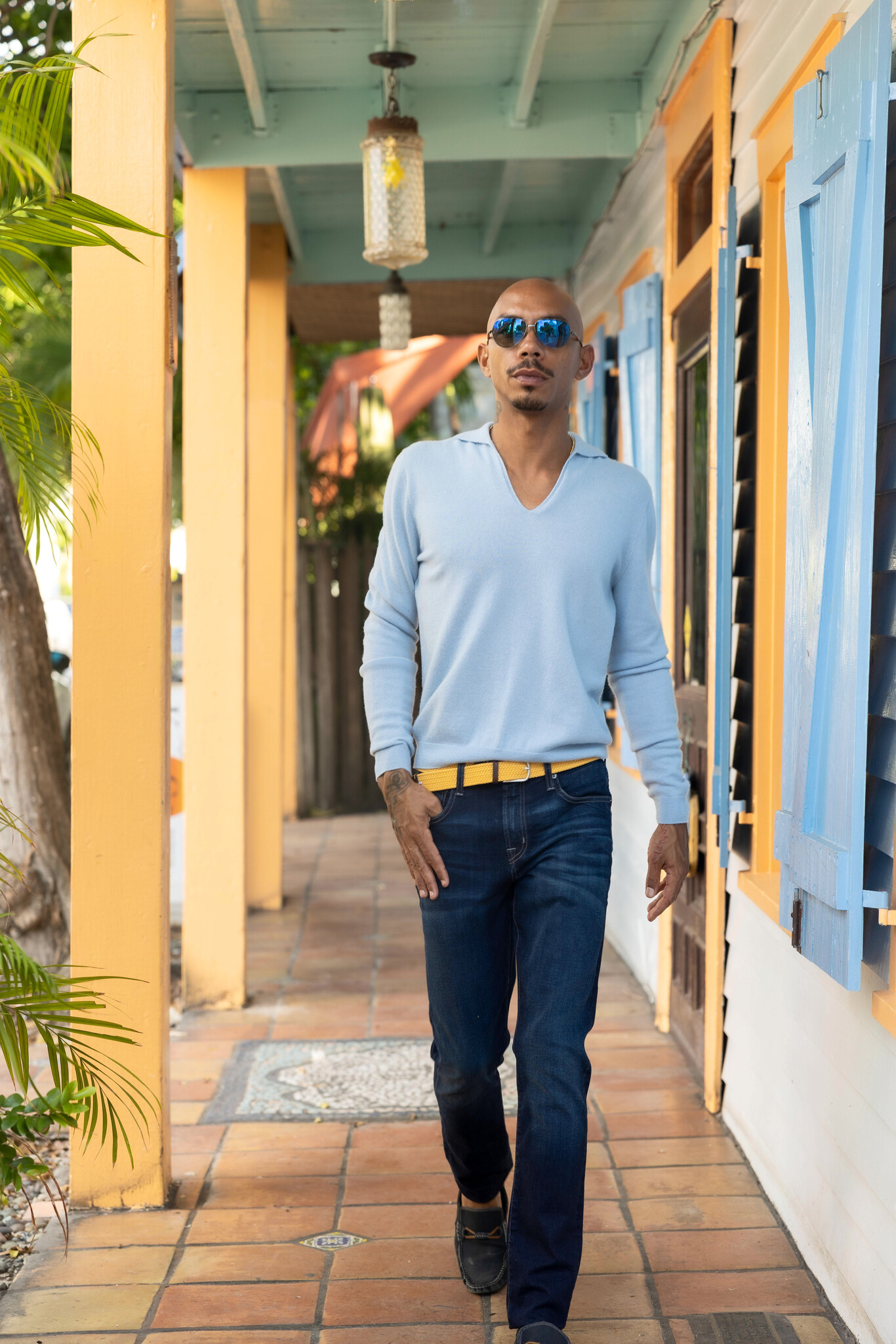 Experience casual elegance like never before with The Green Pineapple Miles Cashmere Polo. It's the more luxurious version of your favorite polo shirt, perfect for any season. With its relaxed fit, open polo collar, and billowy sleeves, you can style it to suit any occasion.
Each of these exceptional cashmere pieces is made on-demand by Tailored Industry's 3D Knitting™ machines in Brooklyn, NY. Sustainability and quality are at the heart of every creation, with a commitment to low-impact materials and ethical production.
Upgrade your wardrobe with The Green Pineapple's eco-conscious cashmere collection and embrace a new era of sustainable luxury. Explore each style and find your perfect blend of comfort, style, and ethical fashion.