Login
Log in if you have an account
Dont have an account? Register
LOCAL GARDEN TO TABLE
26 Jul 2021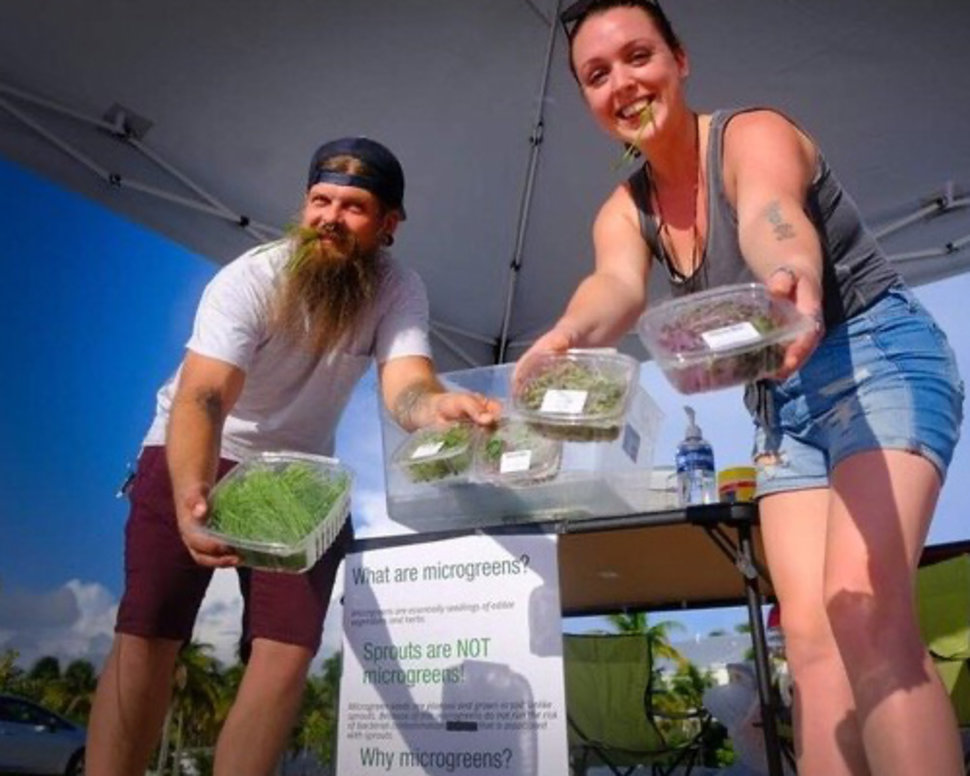 As most gardeners know, homegrown produce outshines the supermarket variety with its nutritional benefits, and by bringing home locally grown fruits, herbs and vegetables to the table, you bring diversity, nutritional values and outstanding flavor to the table.
Micro-greens are vegetable greens harvested just after the cotyledon leaves have sprouted. Packed rich with potassium, iron, zinc, magnesium and copper and intensely flavored with complex flavor profiles provide a very nice textural contrast. Add them to your salads, kale shoots to your soups, pea-shoots to your avocado toast or sandwiches. Include them in your juices. Add some wheatgrass to your morning smoothie. The possibilities are almost endless. 
Charles and Darby of  Key West, began their venture into micro farming during the Coronavirus shutdown. Trying to find a way to have healthy, nutritious foods that have an increased shelf life over non-local suppliers, Charles, who grew up on a farm in Illinois, and his partner Darby made the decision to grow the nutrient dense (and delicious) micro-greens in their small 4th floor apartment. They began sharing photos of their harvests online and soon caught the attention of a few local chefs who requested weekly deliveries and Rainbow Micro was born. A local farmer offered them the opportunity to use her farm, and they slowly began building their urban micro-greens farm. While still only a two person operation, they are quite capable of offering a bountiful supply of fresh, delicious, nutritious greens to local businesses and patrons of the Key West local farmers market. They do so by growing their micro-greens indoors, harvesting within a day of delivery, and meticulously caring for every crop by hand. They consider themselves artisan micro-green growers with a goal of increasing sustainability within Key West and decreasing the need for large truck deliveries from out of town factory farms. Now a year in business, they will soon be offering gourmet mushrooms to their customers , so stay tuned!
Most micro-greens only take a week or two to grow, indoors and out. You will always have them at your fingertips. Zesty and flavorful and good for you too. What's not to love…….