Login
Log in if you have an account
Dont have an account? Register
SUMMER REFRESHERS
17 May 2021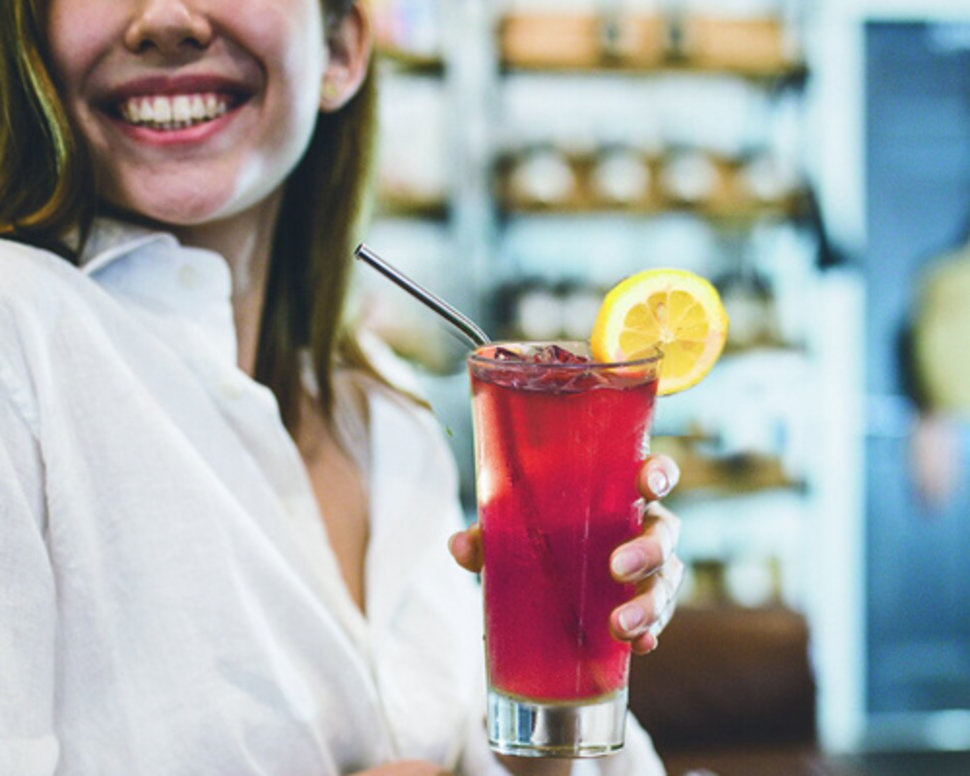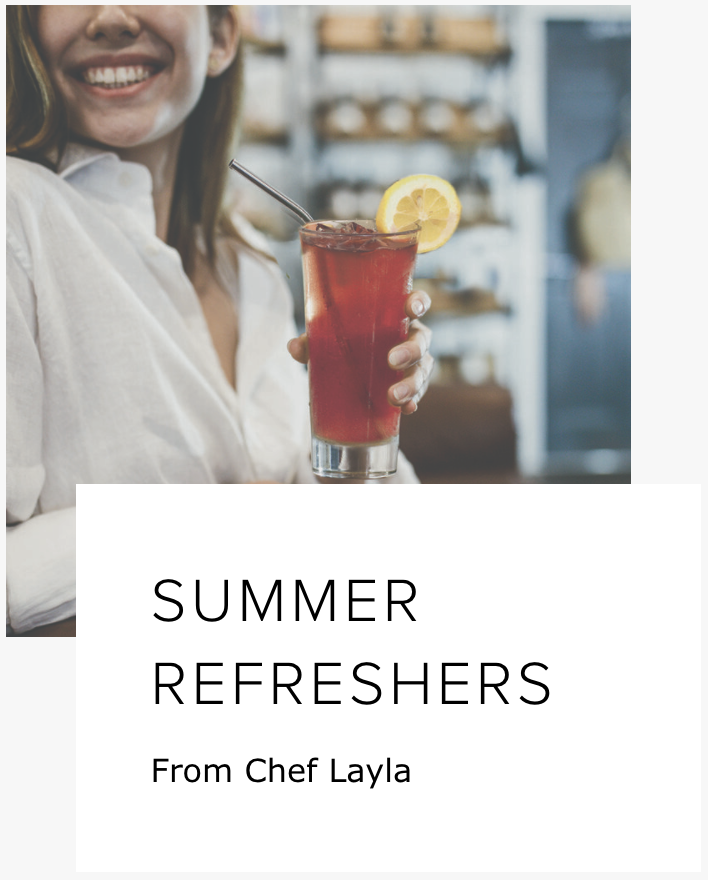 "Summertime and the living is easy"or so the song goes, but as the temperatures rise, we look to cooling down. We trade in our winter garb for sundresses and bathing suits. We are outside, involved in more and more physical activities, moving our bodies more. Images of families at the beach laughing and enjoying the summer sun. Picnics in the park. Gardening. These are our reflections on summer. For us here in the Florida Keys, it means high humidity and boating with friends.

Whether we are being super active, or relaxing on the front porch, summer time means higher temperatures, sweating more and actually for our metabolic bodies, harder work. One of the body's most important task is temperature regulation. So when the ambient temperature is unusually hot (Florida), our body must use energy, in the form of glucose - to maintain a healthy internal temperature; we sweat. This process - correcting for excessive heat is taxing to the body. Research has shown that cooling the body down seems to require more energy than warming it up.

Warm temperatures, then, are more likely to deplete our resources—as our bodies work to  maintain homeostasis, we use up large amounts of glucose. Because glucose is also used for  mental processes, it may be that the physical demands imposed by excessive warmth reduce  our capacity for cognitive functioning, thereby adversely affecting our decision-making abilities. 
With summer BBQ's and boat days on the horizon, it's easy to enjoy the abundance of snacks  and grilled delights. And who doesn't love the perfect ice cream cone on a hot summer day?  While these all may be easy and delicious in the moment, with a little preparation, we can just as simply nourish our bodies with lighter, cleaner foods that help our bodies work optimally.  During these steamy summer days, hydration becomes a preeminent thought. For most of the  Northern Hemisphere, a wide variety of fresh fruits and vegetables are abundantly available during the summer months. Cucumbers, radishes, lettuces, watermelon, berries, celery, citrus  are all excellent food sources that are both cooling and hydrating. Enjoy them in salads,  soups, juices, roasted or as a grab and go snack. Have you ever tried grilled romaine? Or  BBQ's watermelon?  
Summer is the perfect season for juicing and incorporating more plants into your life on a daily  basis. Whenever possible, enjoy organic, locally grown produce for maximum nutritional and  energetic benefit. Our Wellness Cafe, offers a delicious selection of nourishing meals,  smoothies and juices. Perfect for your daily enjoyment or to take on a picnic to the beach. 
Cheers to a happy summer full of sunshine and smiles! 
Be Well.
COOLING HIBISCUS LEMONADE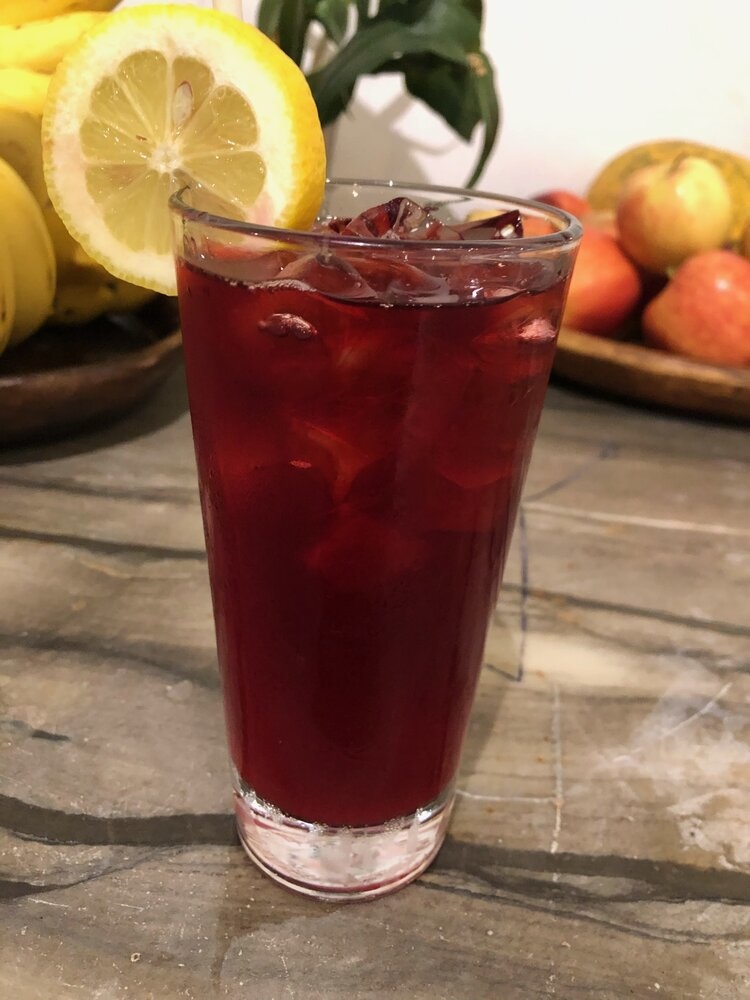 4 Cups water, divided 1:3 
1 T dried hibiscus flowers (alternatively 2 hibiscus tea bags 
1/2 C fresh lemon juice 
3 T organic maple syrup 
Bring 1 cup of water to a boil. Remove water from the heat and add dried hibiscus. Allow the  resulting hibiscus to steep for 10 minutes. Strain the tea into a glass container and place in  fridge to cool. In a medium size bowl, stir together the remaining 3 cups of water, lemon juice  and maple syrup. Stir until the syrup is dissolved completely. When the hibiscus tea has  cooled, combine with the lemonade base. Pour over ice and enjoy! 
**The hibiscus lemonade can be frozen into ice cubes as well. Add to a pitcher of water for a  refreshing and beautiful infused water. 
***Hibiscus has a unique anthocyanin compound that helps rejuvenate the liver and gallbladder.  Lemons are ultra hydrating and electrolyte producing because they are a top source of mineral  salts and trace mineral salts. 
RADISH & CUCUMBER SALAD
2 Cups of sliced radishes 
2 Cups sliced cucumbers 
2 T minced tarragon 
3 T minced dill 
2 T Extra Virgin Olive Oil 
1/4 lemon, juiced 
Zest of 1 lemon 
1/4 t Himalayan pink salt 
Place the radish and cucumber slices in a medium bowl and toss with all the remaining  ingredients. Allow the salad to chill in the fridge 15 minus before enjoying. 
** This salad is full of healthy benefits including: 
Earthy, cruciferous radishes which are known to have properties that are protective for good  heart health and restorative for all of your detoxifying organs, 
Cooling and hydrating cucumber which contains electrolyte compounds that are geared  toward nourishing the adrenal glands and kidneys, as well as enzymes that aid in digestive health.